You are here
Three Reasons You Need a SlideShare Account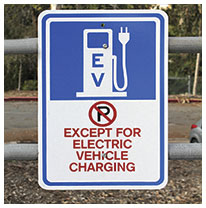 Whether you're looking for eye-catching infographics or informative smart grid presentations, odds are if you've Googled it the lion's share of the results came from SlideShare.
Never heard of it? Add it to bookmarks, it's your new best friend.
SlideShare, in essence, is a massive global community and one of the largest repositories for presentations on the Web.
Reasons to like this dynamic content community abound, but for the sake of brevity we've listed some no-brainers to show why SlideShare's worth its weight in PowerPoints.
Reason 1: Impressive Global Reach and Community Engagement
While SlideShare is great place to find helpful how-tos and exceptional thought leadership, there's more than meets the eye.
Try these on for size: According to recent stats published by CMO.com, SlideShare gets about 500 percent more site traffic from business owners than LinkedIn, Twitter, Facebook and YouTube combined.
Equally impressive, the community is ranked as one of the top 120 most-visited websites globally and, according to its site, sees an average of 60 million unique visitors every month.
You're talking millions of global users, tuned in and ready to engage with your brand, your content and your services. Oh and did we mention it's free to join?
Reason 2: Extensive Search and Site Traffic Generator
All SlideShare presentations are public and highly searchable, which can significantly improve the chances your content will be found through organic search.
To maximize this exposure, some of the best efforts can be including links to your website within your presentation and help drive visitors to your respective site.
Better yet, adding specific calls to action and direct links to specific corporate pages – say your services sections – can ensure new visitors get to the most important content first and, hopefully, drive some new leads in the process.
Reason 3: Exciting Insights and Influencer Portal
While there are a number of ways to market your content and drive traffic, global or not, one of the often over-looked advantages of SlideShare is its research potential.
You have access to global presentations, findings and insights from across the globe. Streamlining your search and helping you find the stats, sources and new ideas in one easy-to-navigate community.
Like LinkedIn, SlideShare also has a host of industry experts and includes presentations from recent conferences, giving you unfettered access to some of the best and brightest – without the expensive plane tickets.
What's not to like?
Check out some of the most-popular presentations and get more inspiration through The SlideShare Blog.
Produce by: Gretchen Fitzgibbons