You are here
Smart Grid Savings Doesn't Have to Be Complicated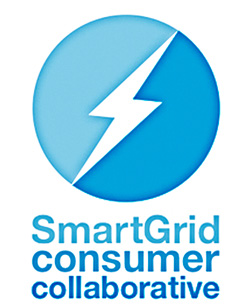 Highlights from SGCC's Dead Simple Consumer Education Program.
What's a major obstacle to wider smart grid adoption? Consumer education. Yes, there's ample information available online, but few programs break smart grid technology down into plain English.
Enter the Smart Grid Consumer Collaborative (SGCC) and their no-nonsense educational site: WhatIsSmartGrid.Org. The site not only serves up Smart Grid 101 and local energy resources, but showcases real-world success stories and benefits illustrated through a series of interactive graphics.
Throughout its arsenal of educational tools, the SGCC always goes back to the basics. Case in point this oft-cited definition of the modern smart grid, saying:
"The smart grid is the evolution of our current electrical grid, using new technology to optimize the conservation and delivery of power."
The definition (like the site) is purposefully simplified, hoping to reach the over 50% of U.S. consumers who claim they've never heard of the smart grid.
Their mission clear, SGCC is setting out to educate the public, using the new site to make energy efficiency interesting and easy to adopt through options like their e-learning center or drop-down menus for state-wide smart grid programs.
To make the data more real and strike a chord with consumers, SGCC also channels more complicated energy projections into these memorable sound bites:
By 2030, the smart grid promises to improve the current system by 9%, saving roughly 400 billion kilowatt-hours each year in the U.S.
The potential efficiency improvements could save enough energy to air-condition 378,000,000 homes.
This energy savings generated could also power the entire city of Vegas, 207 times over.
The site's central focus is providing consumers with a single resource to find and share information, as well as staying current on efficiency programs in their regions.
This approach is a good reminder to marketers, startups and smart grid advocates of the power of simplicity in messaging. SGCC's goal: make the smart grid approachable. Their impact: promoting every-day adoption and spurring consumer demand for more smart grid initiatives in their area.
Find out more on the SGCC's new site and scroll down their page to find smart grid management programs in your state.
By Gretchen Fitzgibbons