You are here
Rolling out chemistry's green carpet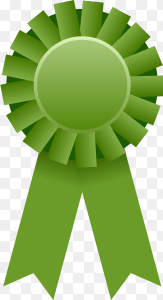 After 40 years of waiting, green chemistry's night of nights is coming to the U.S.
The biennial AkzoNobel Science Award for sustainable breakthroughs has opened to North American scientists, through June 22, 2012.
First contested in the Netherlands in 1970, the prize has spread to Sweden, the UK and China. Now, for the first time, Canadian and US materials scientists and chemists can enter to win a $75,000 cash prize for significant advances in sustainable science.
Last year's UK winner, for example, was Professor Peter Bruce of St Andrews University, whose research into lithium-air batteries could double the range of hybrid cars to 300 miles.
It's a discovery that may have even more enduring ramifications in Bruce's homeland of Scotland, which supplies much of the UK's clean energy. There, renewable electricity generation leapt a remarkable 45% from 2010 to 2011, and they're thought to have access to some of Europe's most productive wind, tide and wave resources.
Efficient storage technologies will be crucial to harvest that energy during times of peak production and redistribute it during times of peak demand.
It's hoped that the AkzoNobel North America Science Award, which is being hosted in collaboration with the American Chemical Society, will uncover similar groundbreaking innovations here. Candidates can learn more about the award here. The rest of us will find out who won in February 2013.
Posted by: Eammon Conaghan