You are here
Biofuels Part Three - Biomass and Future Fuels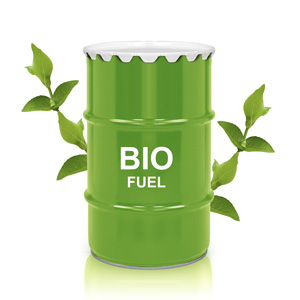 How biomass is fueling renewable energy integration in the U.S.
As we discussed in our earlier series, innovative companies and supportive policies are essential components of the Midwest's success in the biofuels market.
Yet these components wouldn't exist if it weren't for this third essential ingredient: biomass.
While it may not be well recognized by consumers, the cleantech industry sees tremendous growth potential for biomass-to-bioenergy processes already taking root in the United States.
So, What is Biomass?
In short, biomass is naturally occurring material, such as grass clippings, that can be converted into bioenergy (think fuel or heat).
To spell it out further, the United Nations Foundation looks at three key methods for converting to biomass, including:
1) Combustion or gasification: The breakdown of biomass through heat for the purpose of cooking, heating, electric, mechanical, or chemical processes. An example of this is using a wood-burning stove for cooking and heating.
2) Biochemical conversion: The natural anaerobic digestion of organic matter by microorganisms, such as using composted leaves and food in gardens.
3) Chemical conversion: The use of chemical reactions to convert oils and plant products into a fuel or chemical. An example of this is – you guessed it – using a vegetable base to produce biofuels.
What about Biofuels?
According to Renewable Energy World, biofuels include various types of liquid fuels made from biomass, with the two most common being: biodiesel and ethanol.
1) Biodiesel is made by combining a triglyceride – usually vegetable oil, animal fat, or used cooking greases – with methanol. It can then be blended with petroleum diesel to reduce emissions in approved diesel engines.
According to a recent the Agricultural Marketing Resource Center report, biodiesel is the one major domestically produced biofuel currently available in large commercial volumes.
2) Ethanol, on the other hand, is made from high-carb biomasses, like starches or sugars found in corn, and can be blended with vehicle fuel at various ratios (such as "E85").
In the Midwest, corn and corn byproducts are major feedstocks for the ethanol process. For instance, roughly 29.6 percent of all corn grown in the U.S. is used for fuel and ethanol production, according to the 2014 World of Corn report.
The Complete Winning Recipe
As traditional agricultural products (meat and crops) become less lucrative and the demand for cheap energy rises, biofuel advancement is uniquely situated to benefit from farmers, policymakers, and researchers.
With these three unique ingredients – innovative biofuel companies, state-wide government policies and abundant biomass resources – the Midwest can help steer the future of renewable energy's integration into the U.S. energy market.
Produced by: Cassandra Oliveira