You are here
Biofuels Part One - Companies to Watch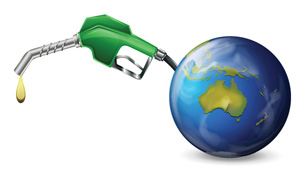 Bioenergy Companies Worth Watching.
The combination of viable biomass developments, innovative technology and supportive policy may finally be sewing the seeds for successful bioenergy to take root in the Midwest.
Biofuel production, the process of making biodiesel or ethanol from plant products, is a particular form of bioenergy that is steadily advancing across the plains.
In the first of our three-part series, we'll explore three "Companies to Watch" who may have winning recipes for producing cost-effective, scalable renewable fuels.
Green Plains Renewable Energy (GPRE)
Headquartered in Omaha, Nebraska, the aptly named Green Plains Renewable Energy (Nasdaq:GPRE) is becoming an ethanol powerhouse. According to the company's website, GPRE produces a billion gallons of ethanol per year across its 12 plants and boasted a record first quarter in 2014.
Aside from its leadership in the ethanol industry, GPRE also seems to be adopting more more vertical integration and processing of viable co-products.
The company's subsidiary, Green Plains Grain, for instance, offers bulk grain storage, while their recent acquisition of BlendStar gives Green Plains specialized terminal blending and storage capabilities for renewable fuels.
Renewable Energy Group (REG)
While Renewable Energy Group (NASDAQ: REGI) calls Ames, Iowa home, its offices and biorefinaries are scattered across the country.
According to the corporate website, REG focuses on two key areas:
1) converting natural fats, oils and greases into biofuels and
2) converting diverse feedstocks into chemicals
Although REG's products range from fuel oil to glycerin, its flagship product is the REG-9000 biodiesel. Amid its diverse product line, REG reported a recent corporate milestone: producing the company's billionth gallon of biodiesel.
If there wasn't more incentive to take note, MSN Money recently cited REG as an attractive investment due to its "bullish 306% year-over-year growth projection."
Virent
From polymers to jet fuel, Madison, Wisconsin-based Virent has become an expert in converting various bio-based feedstocks into products for numerous applications.
Virent's ability to produce sustainable, cost-competitive alternatives to petroleum-based products has, in turn, lured influential partnerships across corporate and government agencies. Recently adding impressive names like Coca-Cola, Cargill and the U.S. Navy (to name a few) to their corporate roster.
Along with its high-power partnerships, the company prides itself on being one of the few producing "drop-in" replacements, meaning bio-based Virent products can be used in the existing processing, storage and transportation infrastructure.
Want to hear more?
Stay tuned next month for Part Two of our series, where we'll explore how policy, leadership and innovation shape next generation biofuels in America's bread basket.
Produced by: Cassandra Oliveira